BuildingWorks recognised for innovation with National technology Award shortlisting
Friday, March 17th, 2017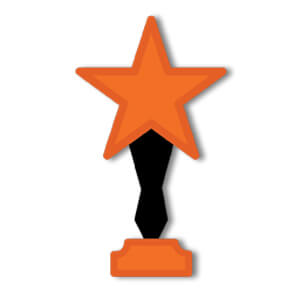 Here at Integro Construction Software we knew that BuildingWorks is an extremely innovative product.  It is going to bring huge time, money and energy saving benefits to UK builders nationwide. However, it is amazing to have our belief in the software and hard work recognised before we have even launched! Read on to find out the details of why BuildingWorks has been shortlisted for Innovation of the Year 2017.
Why is BuildingWorks a ground breaking innovation for the construction industry?
Moreover, BuildingWorks has been shortlisted for this Technology Award because the BIM software is truly revolutionary. The software provides a complete set of integrated features for designing, constructing and managing every aspect of building projects. BuildingWorks is incredibly user friendly yet powerful and diverse enough to cover all types of domestic construction.The platform allows general builders, designers, property developers and house builders to work on a project.  As well as allowing complete control of construction costs In addition, there is a range of collaborative working features to suit building companies of any size – connecting everyone in your project team and allowing for multiple location work.
Joanna Mulgrew, Group Operations Director said;
 "The industry recognition for buildingworks before the launch is outstanding. What sets BuildingWorks apart from other CAD and costing software products? Where do we begin? uilding works is the only system to offer such features.  Allowing you to draw your construction project using simple CAD tools. Whilst allowing you to watch the estimate build live in real time on screen! Building up the cost of the materials, the labour involved, rates, energy performance and much more. Not to mention, all culminating in a 3D model, a full Bill of Quantities (New Rules of Measurement) and detailed costings. Furthermore, BuildingWorks comes ready to go with priced "intelligent BIM products" of REAL materials and objects.  Including rich manufacturer product data including size, appearance, waste, thermal properties and more. This helps to define the projects specification, unlike any other product on the market."
Furthermore, Celebrating pioneers of new technology, the National Technology Awards 2017 has been running for over two decades. The event in May 2017
recognises companies for their technological achievements and the benefit it drives for customers and businesses. Judged by a range of pioneering leaders and held at the Millennium Hotel London, the team behind BuildingWorks are really looking forward to attending the National Technology Awards 2017.
Take a look at the other shortlistings for all the categories at the National Technology Awards 2017 and find out more about the event here. To find our more about BuildingWorks, give us a call on 0117 916 7880 or drop us an email to hello@getbuildingworks.com.