Joe Dixon, JD Joinery and Building Services Ltd
Position: Managing Director
Type of Work: Commercial contracts, New Builds, Loft Conversions, Extensions, Refurbishments
Location: Newcastle upon Tyne
Products Used: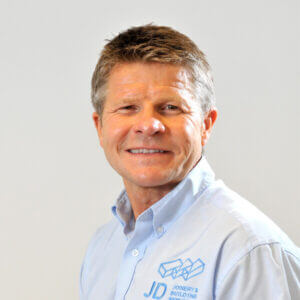 "A very good package and very easy to use."
JD Joinery and Building Services specialises in all elements of residential and commercial construction projects.
They have more than 10 years experience in constructing new homes and delivering home improvements throughout North East England, and skills cover a wide-range of projects, from loft conversions, home extensions and renovations, to Passivhaus certified new builds and pioneering developments.
Joe Dixon set up JD Joinery and Building Services to deliver schemes that exceed expectations and in a short space of time became one of the most in-demand building firms in the area.
They were regional winners of the New Home category at the FMB Northern Counties Master Builder Awards 2017.
Analysis immediately available
Professional looking quotes, detailed cost breakdowns and intelligent reporting are therefore important to the company, which is why the BuildingWorks has proved such a hit.
"We've used various estimating packages before, but BuildingWorks really meets our needs." Joe explains. "It's a very good package and very easy to use so I'm happy I changed software. We particularly like the simple approach to the whole system system and is the easy editing makes a huge difference."
Instant professional quality Bill of Quantity reports
 "The automatic reports – costs, schedules, quantities, profit analysis and so on – are really valuable, allowing us to closely scrutinise our margins."
One of the early adopters of the Estimate Professional module, JD have since upgraded their subscription to Estimate QS.
"The facility to get instant Bill of Quantity reports directly from the estimate, is very useful for us. An excellent solution."
If you'd like to know more about how BuildingWorks could transform your business simply request a trial or give us a call on 0117 916 7880.