What's the verdict? Cloud versus desktop software?
Wednesday, April 19th, 2017
Cloud or desktop? Or should we say 'someone else's computer or your computer'? Because let's face it there is no 'cloud'. The software is simply being held somewhere else and you're accessing someone else's computer.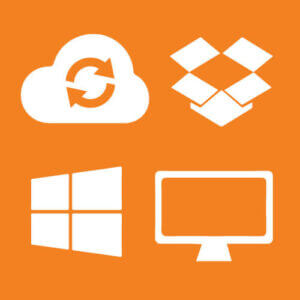 We'd like to think we've solved the debate about cloud versus desktop BIM software by providing the best of both worlds. BuildingWorks, our subscription-based integrated construction software platform (Software as a Service or SaaS), is installed on your computer, be that your PC or your laptop (or a powerful tablet). That's where you power the modules and make the most of the many features that really only a desktop application can provide. (And it's through our integrated platform that you estimate, draw plans, produce your health & safety paperwork, contracts and more.)
Shareable files
You can store and access your BuildingWork's project files in the cloud via the internet. You can download them then continue working on them from another device or share with colleagues to review. No huge demands on your bandwidth. You simply need enough oomph to put these 'shareable' pack & go files in online storage facilities such as Dropbox or Microsoft One Drive for instance.
Alternatively we have loads of export options. For example, for your estimate data and BoQ you can export as PDF / XLS /XLSX / CSV / RTF (Word) / HTML / MHT / TXT / Image (BMP/JPEG) / XPS…
Information at your fingertips wherever you are
Essentially it means you can access your files on multiple devices in different locations. Depending on the modules you subscribe to, the BuildingWorks project file includes the plan, 3D model and specification, build program, estimate, BoQ, JIT and so forth. It comes with a building product-rich database so everything you need to know about your projects is at your fingertips. This is really handy whether you're working alone or as part of a connected construction team.
It might be horses for courses, and there are products out there, like QuickBooks offering both.
The disadvantage of running entire software package relies on the internet speed and breach of securities. To power a whole programme (particularly CAD software) you need a powerful CPU*, lots of bandwidth and an incredibly good connection speed.
* Getting techie here, a central processing unit (CPU) is the electronic circuitry within a computer that carries out the instructions of a computer program by performing the basic arithmetic, logical, control and input/output (I/O) operations specified by the instructions.
For the development of a CAD drawing and its associated 3D model there are actually lots of calculations being undertaken. Moreover, the web doesn't lend itself to this as CAD is very processor intensive.
A winning combination
To be able to quickly and easily share files between colleagues and devices in the cloud. Whilst also knowing your subscription-software is safely downloaded on your main computer is a combination we know is a winner. Especially as there's nothing else on the market like our brand of BIM software!
Our unique desktop subscription package comes with outstanding support as well. For further information call 0117 916 7880 and speak to one of the team or email hello@getbuildingworks.com.temp.link.